Introduction
This App for Android 6.0 Marshmallow and later does one thing: it schedules Automatic Airplane Mode based on your settings.
Requirements
A smartphone at least on Android 6.0
And with root capabilities
Screenshots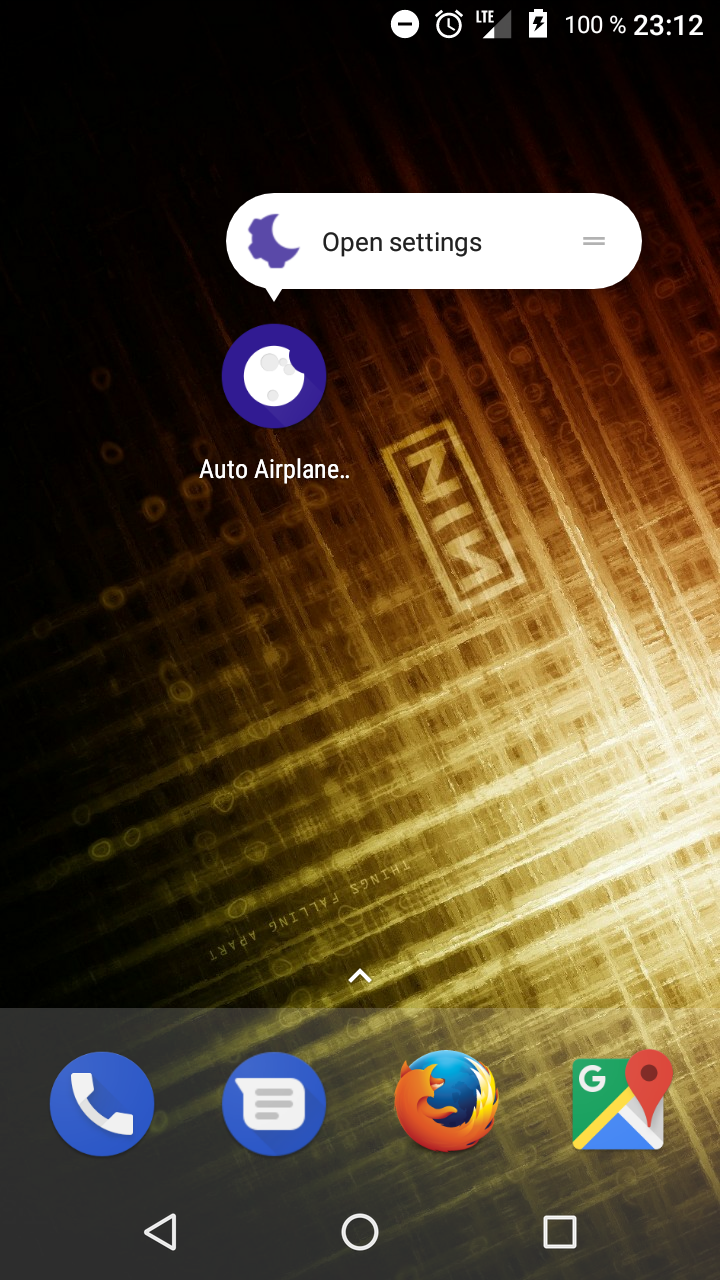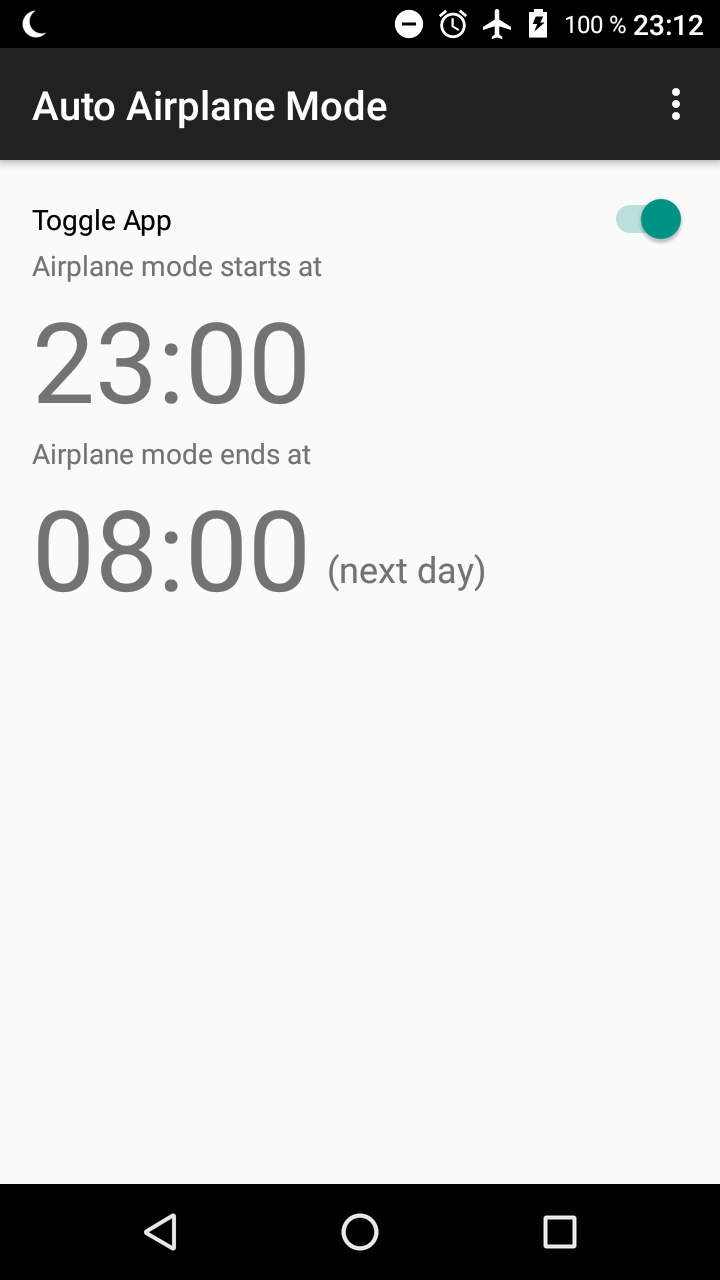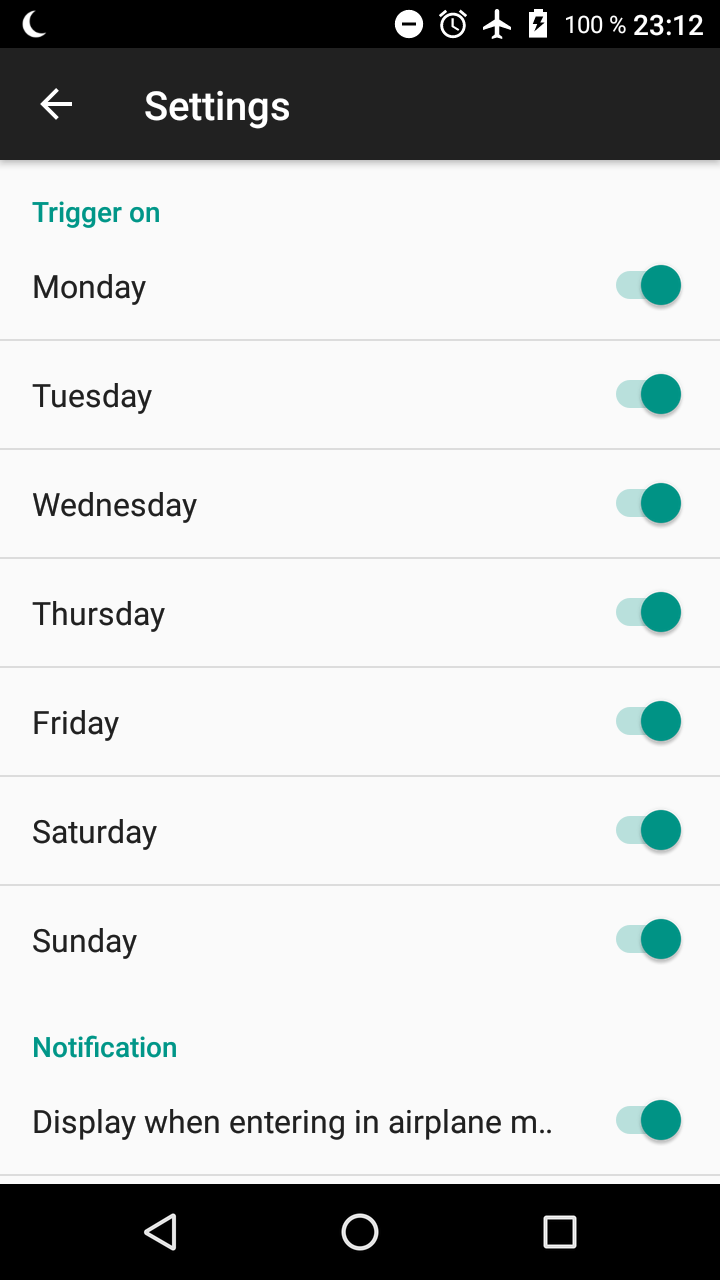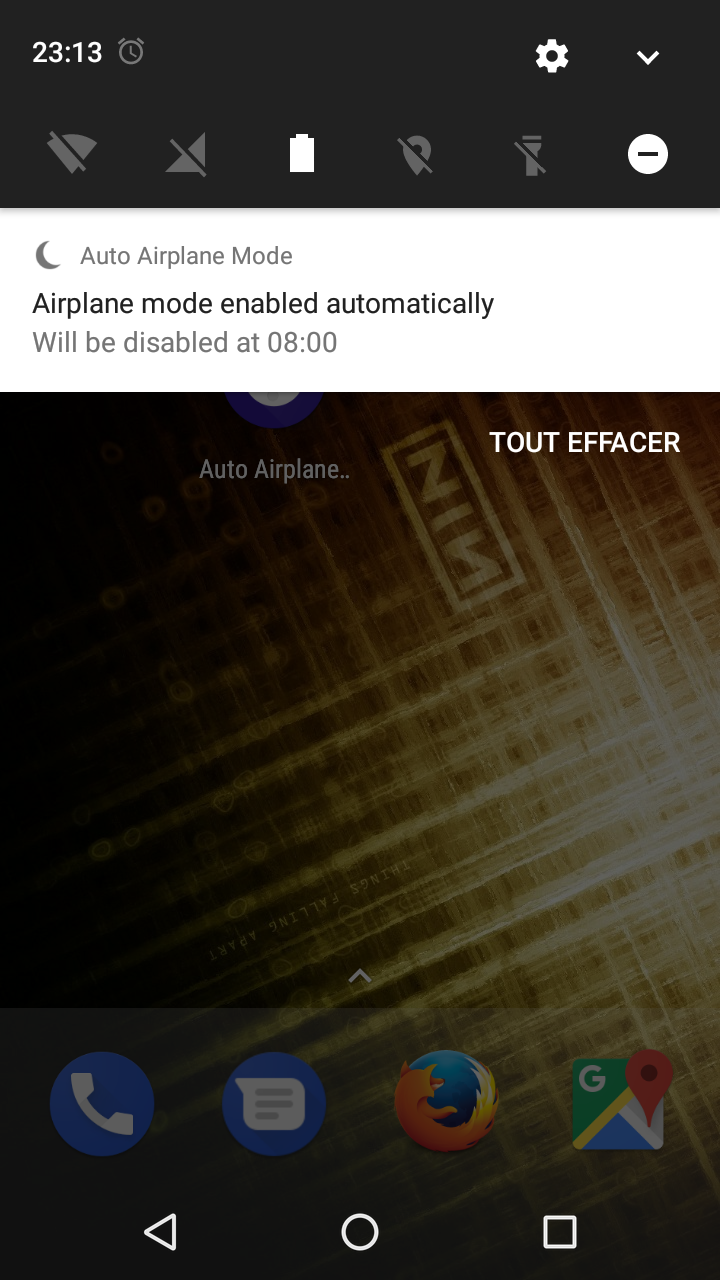 Download
Support or Contact
You would like to translate this App in your language, or submit a bug / feature request? Please contribute!